According to The Board Consulting Company, the top 5 Egyptian Developers' Sales Figures in 2022 are: Talaat Mostafa Group, Emaar, Mountain View, Palm Hills, and SODIC. The sales of the 5 largest real estate developers in Egypt amounted to 143 billion pounds in 2022.
Egypt's Mountain View was able to surpass sales charts, by recording a spike in sales from EGP 2 billion in 2018 to EGP 31 billion in 2022.
The developer said that it is starting 2023 with investments worth EGP 6 billion to speed up the construction process, expand its current projects portfolio, develop new phases, and spread more happiness across its community.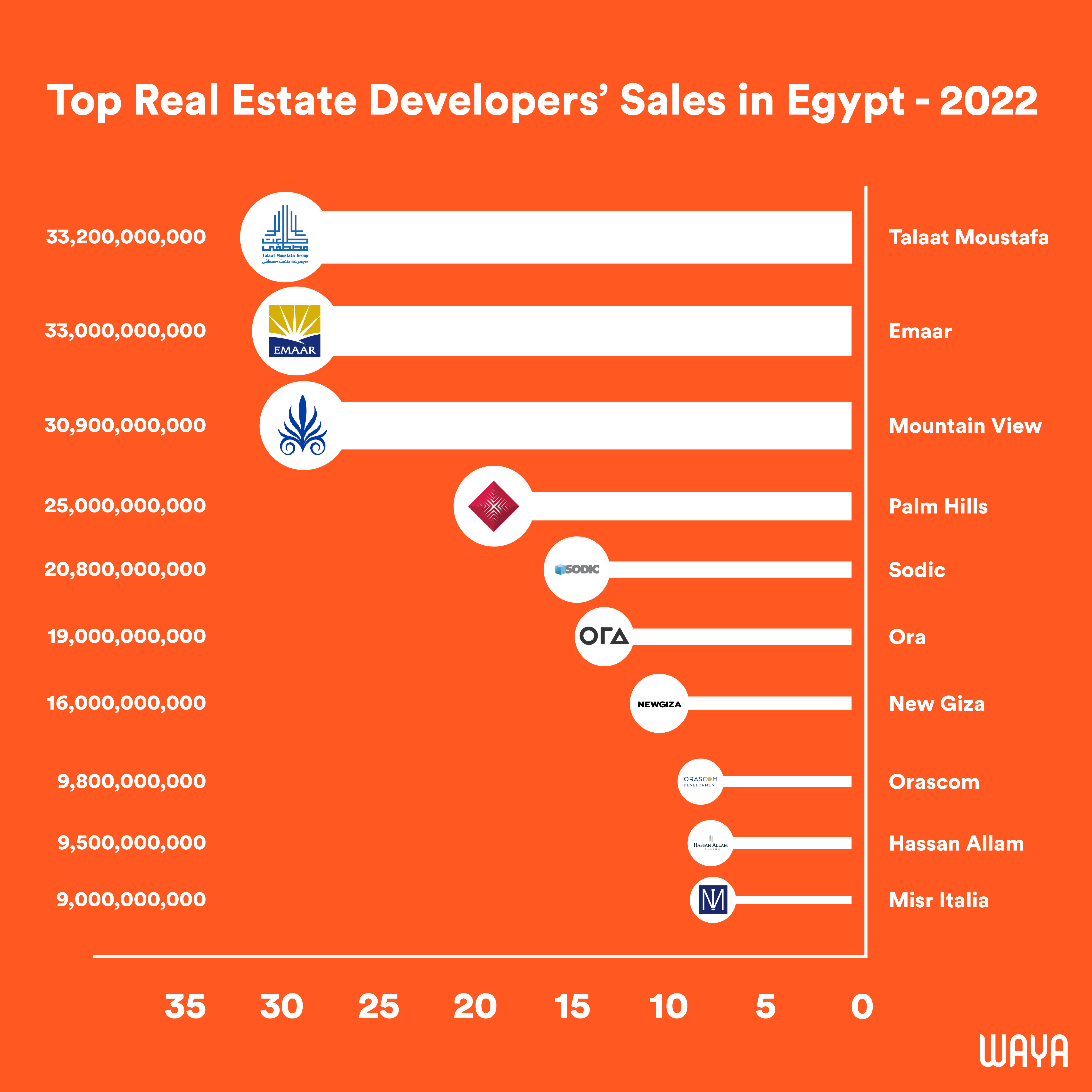 Currently, the Egyptian real estate market is facing many challenges both at the general and sectoral levels. On the general level, the most prominent challenges are the drop in the exchange rate of the pound against the dollar by 100% in a year, and a shortage of foreign exchange.
When we spoke to the Mountain View team however, they said that the government is trying to solve this challenge by increasing dollar resources, in addition to the rise in the global and domestic inflation rates and the tendency of federal banks to increase the interest rate, which raises the cost of financing.
At the sectoral level, the most prominent challenges are the high prices of building materials, which led to an increase in the cost of construction, which affected the increase in the prices of real estate units, and the decrease in the profit margins of companies. Import rationalization procedures also affected the availability of raw materials for construction and finishing, which affects delivery times.
Mountain View adopts flexible plans to deal with these challenges and is constantly working on creating real estate products that meet the requirements of a large segment of customers and provide them with unparalleled advantages in the Egyptian real estate market. In our conversation with the Mountain View team, they also stated that they build their projects on the science of happiness and innovation.
If you see something out of place or would like to contribute to this story, check out our Ethics and Policy section.