The global pandemic has severely disrupted education around the world as class sizes have reduced and schools closed. From kindergarten to university, millions of students have had to continue their education virtually.
UNESCO currently estimates there are over 300 million students affected by COVID-19 related school closures. During the pandemic's height, over 1.4 billion students were out of school. As a result, students, parents and teachers have become more familiar with online learning, from Zoom lectures to virtual learning environments.
One learning platform has benefited significantly from education's transition online and its aims to grow substantially in the region. Scoodle is a learning app that connects students with verified tutors, allowing them to ask questions and book lessons.
Students can search by either subject or location and view tutor profiles. Profiles include the subjects a tutor teaches, their education as well as hourly rates. Scoodle verifies each tutor to ensure their credentials are correct and that they meet the platform's security requirements.
Scoodle also assigns tutors a Tutor Score to easily identify who the best tutors are. These scores are based on how quickly tutors reply to questions, how many lessons they teach as well as if they sign up for Scoodle Pro.
Scoodle Pro is how the platform makes money. It does not charge students booking fees or take a percentage of a tutor's hourly rate. Rather, tutors can sign up for Scoodle Pro, a monthly subscription service that will boost their search rankings and increase the number of questions they receive.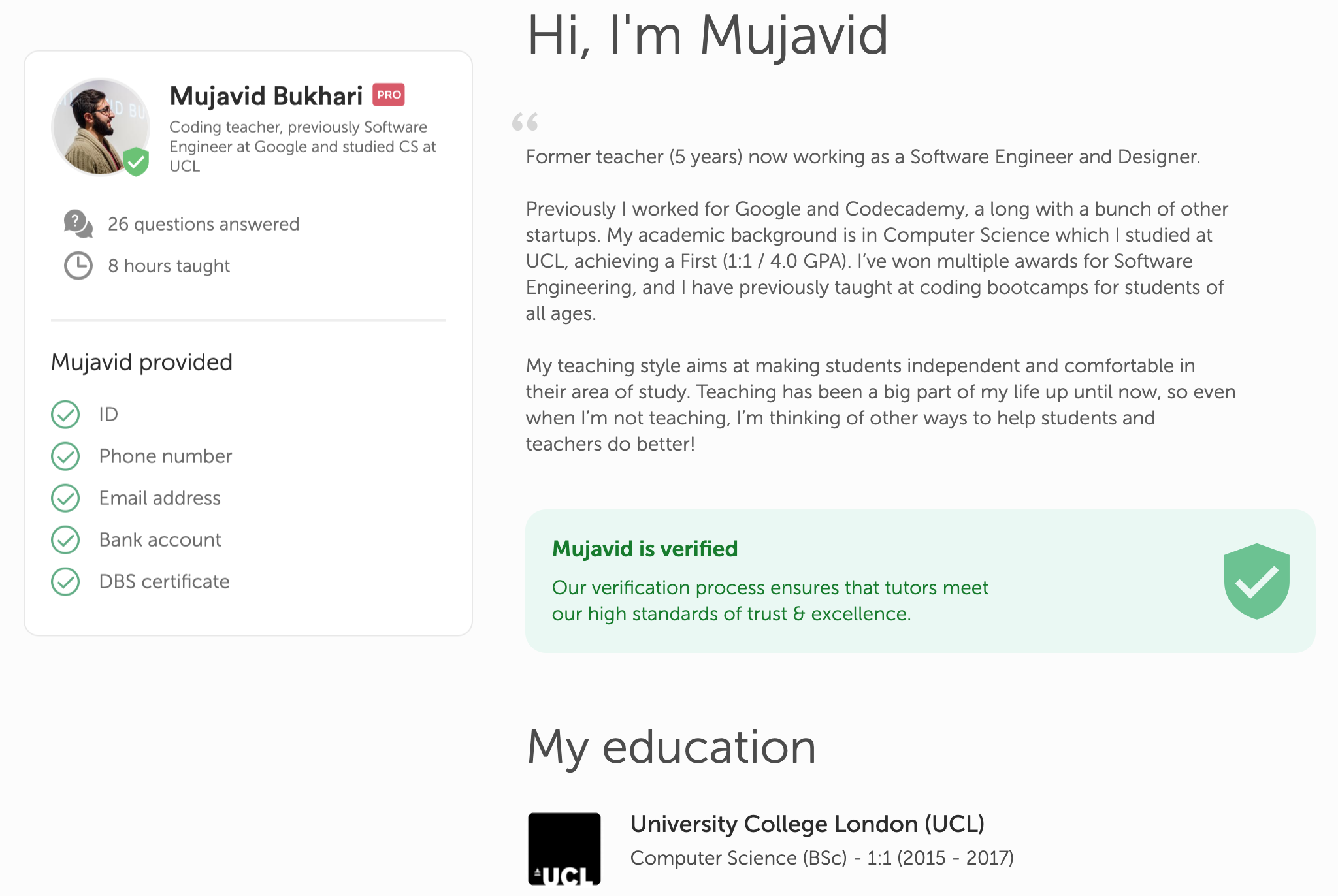 Scoodle's Lesson Plan
Scoodle was cofounded by its CEO Ismail Jeilani in 2018. Since then, the learning app has received financial backing from various investors including IFG Ventures, Tiny VC and most notably Twitter cofounder Biz Stone, among others.
Jeilani says "our aim isn't for everyone to know Scoodle. It's for everyone to know the amazing teachers we have on the platform. They're the ones we want to stand out and shine."
In an interview with Arabian Business, Jeilani said the impact of the global pandemic doubled the platform's metrics. Between March and April, the number of users increased from 15,000 to 30,000.
Moreover, there was an increase in users in Saudi Arabia and the UAE. So far, around 7,000 students in the two countries have accessed the Scoodle learning app 50,000 times. Jeilani hopes to grow Scoodle's users to 8-12 million by the end of 2021, one million of which will be within the Gulf.
The Bigger Picture
Platforms like Scoodle have big opportunities to grow and expand. Before the pandemic hit, experts predicted that the online education market would grow to $350 billion by 2025. During 2019, global ed-tech investments reached a then-record of nearly $19 billion. Moreover, now that virtual learning has skyrocketed in popularity during 2020 these figures are likely to increase even further.
Within the Middle East, online learning has gained traction as well. Several e-learning companies have emerged such as Shorfaa, Modaris as well as Little Thinking Minds. In 2016, the online education market in the Middle East was estimated to be worth over $558 million. Again, this figure is likely to increase significantly this year and in the coming years due to the impact of COVID-19.
For more e-learning coverage check out…
If you see something out of place or would like to contribute to this story, check out our Ethics and Policy section.