Yesterday, Apple broadcast its "Hi, Speed" event from its headquarters in Cupertino, California. During the livestream, Apple unveiled the iPhone 12 and HomePod mini. We've summarized everything you need to know about Apple's newest products.
Want a new iPhone? Here's four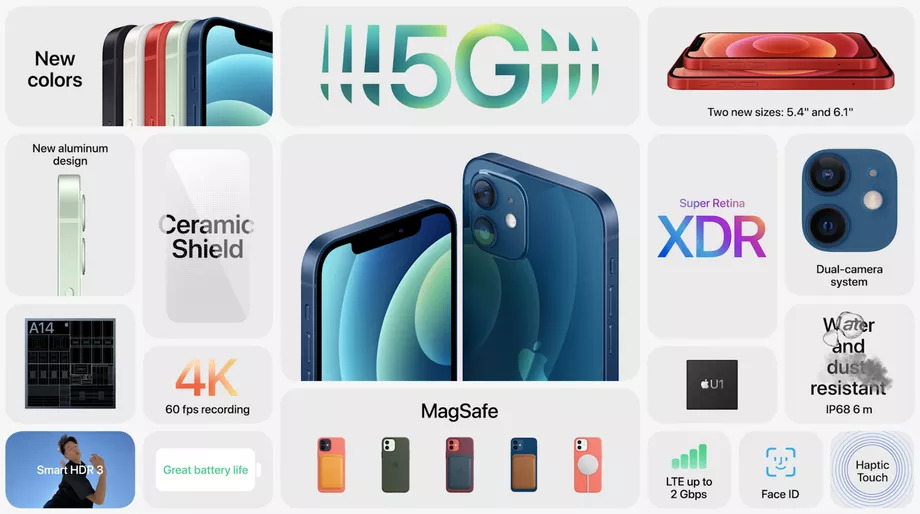 The main reason we all tuned in was to see the latest additions to Apple's iPhone lineup. The company announced four new iPhones: the iPhone 12 mini, iPhone 12, iPhone 12 Pro and iPhone 12 Pro Max. Confused yet? Don't worry we'll break it down for you.
The iPhone 12 comes with an improved design that resembles the look of the old iPhone 4 (remember that one?) and the current iPad Pro and iPad Air. Multiple rear cameras, improved durability and faster processors are just some of the new features. You get five color options on the standard 12 and four on the 12 Pro. Interestingly, they won't ship with a wall charger or earphones in the box but you still get a lightning charging cable. Apple says removing these items is better for the environment as most people already have them.
5G
The biggest news yesterday was that the iPhone 12 has support for 5G connectivity. With the most 5G bands on any current smartphone, users could experience download speeds of up to 4Gbps in areas with the best 5G networks. They also have what Apple calls "Smart Data mode" which automatically switches the iPhone 12 to 4G LTE when 5G isn't needed, saving on battery life and data usage.
A14 Bionic Chip
The iPhone 12 comes with Apple's latest A14 Bionic processor which it describes as "the fastest chip in a smartphone" featuring speeds "up to 50 percent faster" compared to the best Android competitors.
Display
The iPhone 12 has an OLED display, replacing LCD screens used in previous models. This means higher resolution, greater color accuracy, better brightness and darker blacks. In addition, the iPhone 12 comes with a "Ceramic Shield" front cover that Apple says improves drop performance by 4 times.
iPhone 12 mini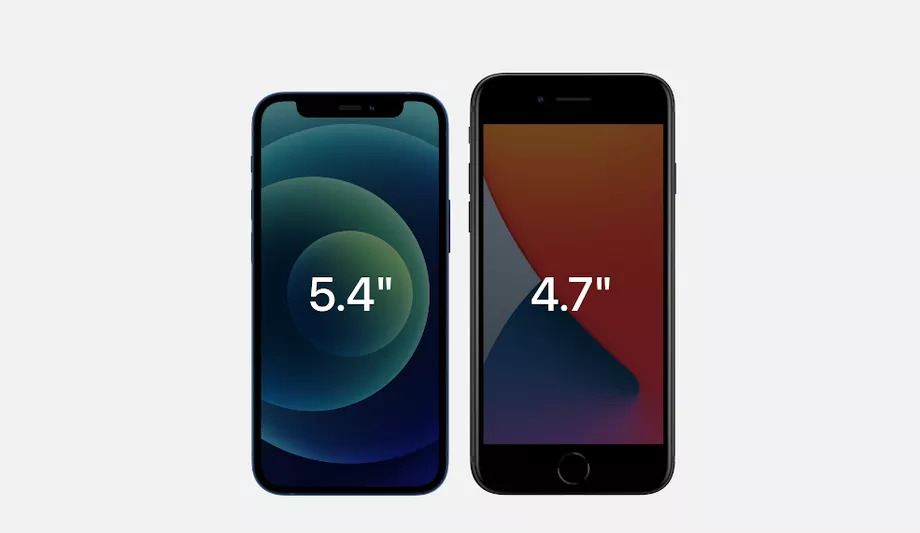 Alongside the standard 6.1-inch iPhone 12, Apple also unveiled the iPhone 12 mini which has a smaller 5.4-inch screen. Thanks to its thinner bezels the 12 mini actually has a smaller form factor than the current iPhone SE and Apple calls the iPhone 12 mini the "world's smallest, thinnest, lightest 5G phone."
iPhone 12 Pro and Pro Max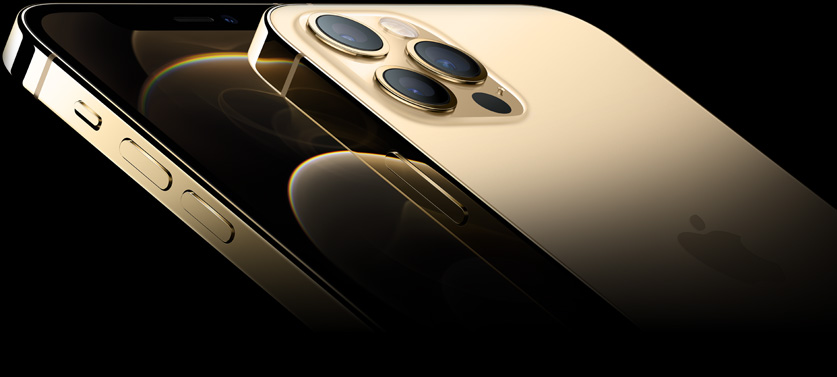 The Pro version of the iPhone 12 comes with several extra features that differentiate it from the standard model. You can get it in either 6.1 or 6.7-inches. On the back, there's a third telephoto lens, in addition to the standard wide and ultra-wide cameras, and a LiDAR scanner giving the 12 Pro better low light photography and AR capabilities. The 12 Pro also starts at 128 GB of storage as standard compared to the 12's 64 GB.
MagSafe accessories
While Apple's MacBook lineup has already said goodbye to MagSafe, it's back with the iPhone 12. Apple has added magnets to the internals of the new iPhone which improves the phone's wireless charging and adds support for magnetic accessories like wallets and attachments for your car.
HomePod mini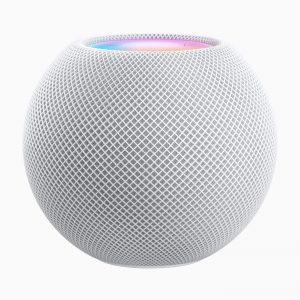 Aside from new smartphones, Apple also announced its latest home smart speaker, the HomePod mini. Shaped like a sphere, the miniature speaker can be controlled directly from your iPhone and comes in either space grey or white. Siri integration automatically recognizes which user is speaking so it can customize its responses. 360-degree audio means you can place it anywhere in a room and get the same listening experience. The HomePod mini also comes with support for smart homes. If you buy multiple HomePod minis they can be connected to deliver synchronized audio whether they're placed in a single room or multiple locations.
So, how much do they all cost?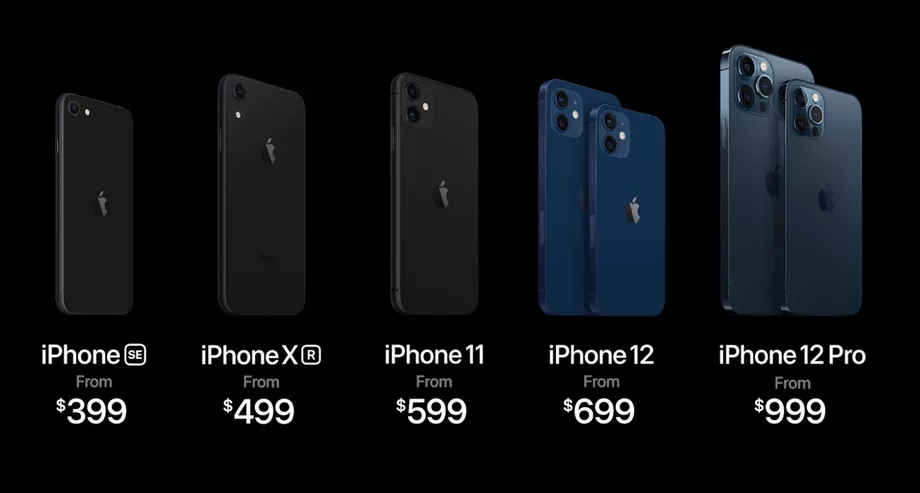 The standard iPhone 12 starts at $699 while the iPhone 12 Pro starts at $999, depending on your storage options and carrier provider. The HomePod mini costs $99.
For more Apple coverage check out…
Google and Apple to Release Contact-Tracing App to Fight COVID-19
Voysis Acquired by Apple to Help Improve Voice Recognition
If you see something out of place or would like to contribute to this story, check out our Ethics and Policy section.