The Middle East and North Africa (MENA) is among the world's leading gaming and esports markets, according to YouGov. Its gaming and esports industry is "likely to witness a boom in the future" due to its highly-engaged gaming audience.
This comes via YouGov's new white paper, Gaming and Esports: The Next Generation. The study surveyed 27,000 people across 24 countries, including 3,500 from Egypt, Iraq, Saudi Arabia and the United Arab Emirates. YouGov asked people how they played and watched video games, on what devices, how often and more.
The study found the majority of gamers in the region play on their smartphones or tablets. In Egypt, 58% play on mobile devices compared to 57% in the Emirates, 52% in the Kingdom and 51% in Iraq.
MENA gaming populations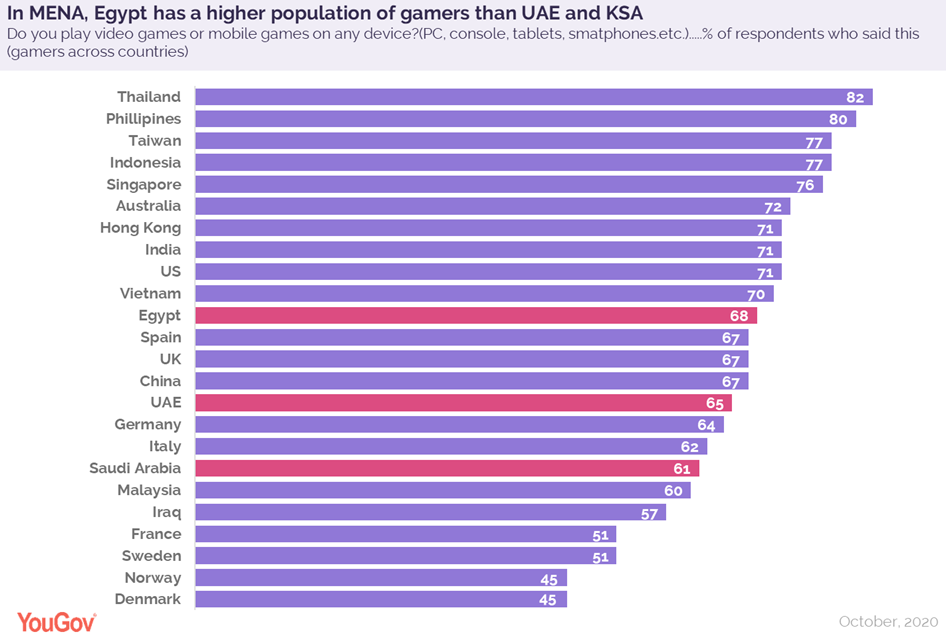 In the Middle East, Egypt has the highest gamer population at 68%, followed by the UAE (65%), Saudi Arabia (61%) and Iraq (57%). The four countries have bigger gaming populations than France, Sweden, Norway and Denmark.
Watching video game streams is rising in popularity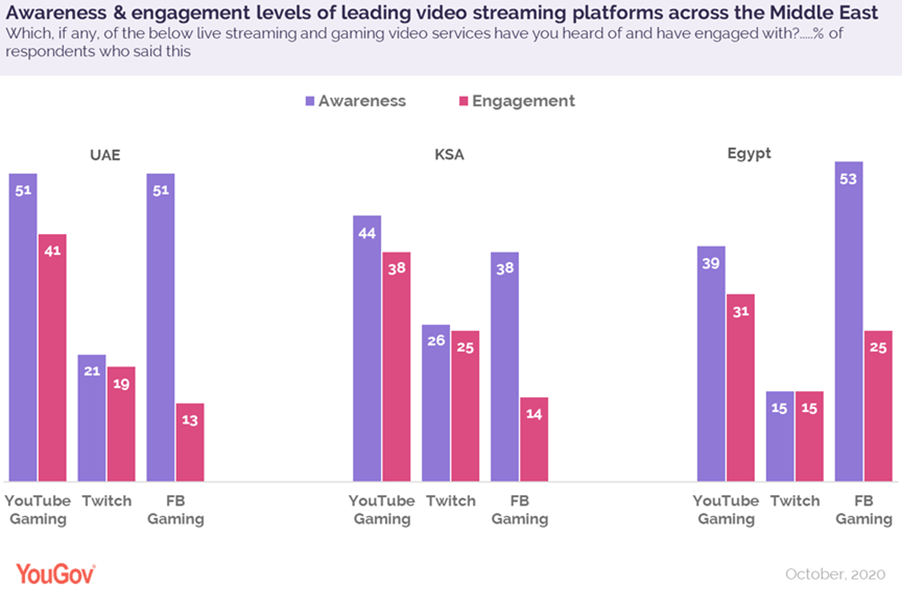 The study also revealed that watching video game streams has become just as popular as playing them. Across the UAE, Saudi Arabia and Egypt streaming platforms like YouTube Gaming, Twitch and Facebook Gaming enjoy varying levels of popularity. As a result, YouGov says the region's highly-engaged audience presents a "huge opportunity for game developers and console manufacturers."
MENA x Esports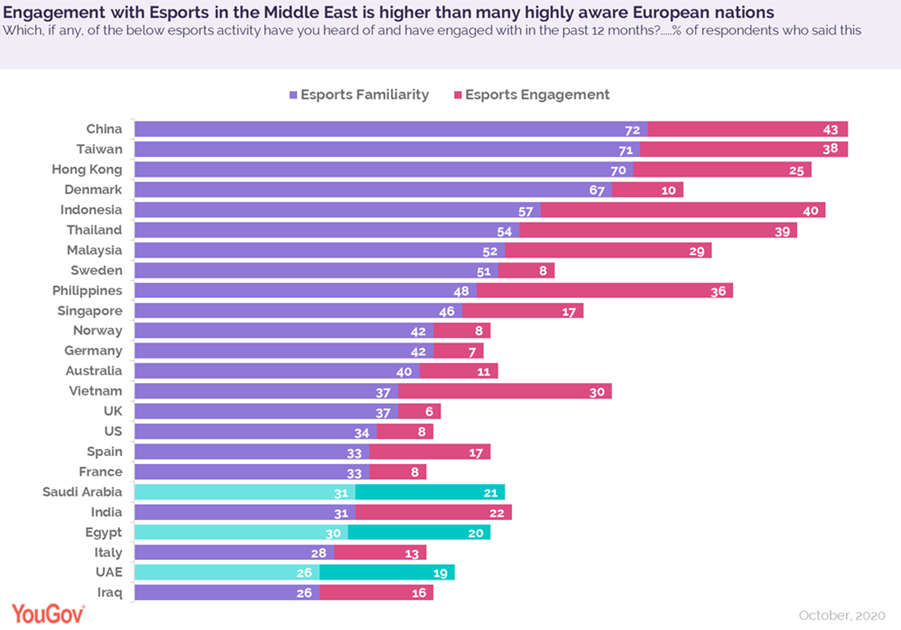 Moreover, the study revealed that while familiarity with esports in the MENA was lower compared to Asian countries like China and Taiwan, they had much higher engagement compared to Western countries like the United States and UK.
You can read the full YouGov white paper here.
For more MENA gaming coverage check out…
If you see something out of place or would like to contribute to this story, check out our Ethics and Policy section.