Khaled Bichara, 48, passed away in a tragic car accident on Friday morning. His passing deeply shook Egypt – those who knew and didn't know him. An innovator, risk taker and brilliant mind, Bichara is not only considered a pioneer of the Internet in Egypt, but an empathetic business leader who touched the lives of thousands of people. A simple scroll on social media the past few days saw hundreds of people mourn the loss of this icon.
A Journey of Success
Prior to his passing, Bichara was the CEO of Orascom Development Holding and co-founder and CEO of Accelero Capital. He co-founded LinkdotNet in 1996, after he graduated with a BSc in Computer Science from the American University in Cairo. After the acquisition of 54% of LinkdotNet by Orascom Telecom Holding in 1999, he became a key member in the Orascom empire, holding many positions and rising swiftly within the group.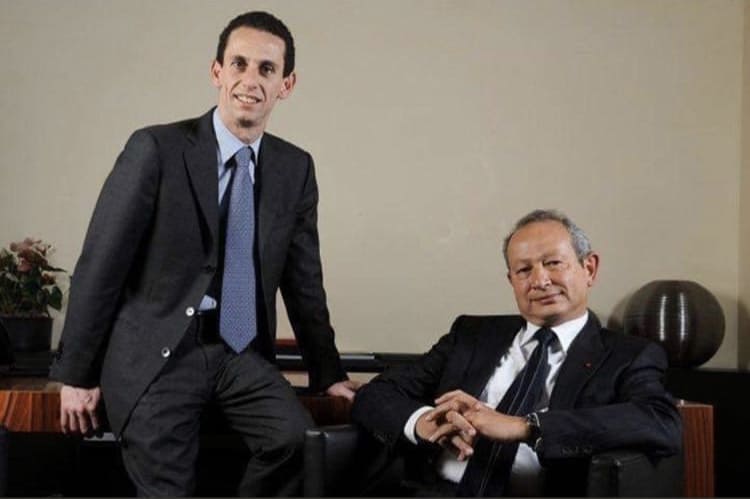 In 2005, he joined Italy-based Wind Telecomunicazioni, a subsidiary company of Naguib Sawiri's Wind Telecom. A year later, he became COO and transformed Wind from a losing business into one of the best performing mobile fixed-line services in Europe. He also played a major role in Wind Telecom's $6.6 billion merger with VEON, creating the sixth-largest telecommunications carrier at the time.
Parallel to his work scaling enterprise businesses, he was a mentor, advisor and investor in the next generation of Egyptian entrepreneurs. Many speaking engagements saw hundreds of people flock to listen to his vision and special philosophy when it came to building and scaling companies.
Quantifying Success and the Illusion of Stability
Joking at many of these events, he referred to himself as the "numbers guy." Bichara was a firm believer in "quantifying" things. He encouraged entrepreneurs to "quantifying success," explaining "if you can't measure it, you can't improve it." He also warned entrepreneurs in one of his TEDx Talks from "the illusion of stability," and advised them to "comparatively quantify" the position of their companies instead.
"When businesses are stable, they are actually at risk."

Khaled Bichara, Former CEO, ORASCOM DEVELOPMENT HOLDING
Drawing on the examples of Sony's Walkman vs. Apple's iPod, MySpace vs. Facebook, and Blockbuster vs. Netflix, he stated that "When businesses are stable, they are actually at risk." He portrayed how the former companies' satisfaction with stability and innate need to keep things as they are, was the very reason their products ceased to exist. Their lack of comparison or "comparative quantification" to other upcoming players in the market, led to their demise.
The Four Pillars
In another speaking engagement he took to remind the audience that there is no such thing as a "secret sauce" to success, however, there were certain ingredients that were essential to the recipe. The ingredients he identified were; passion, the right team, rewarding meritocracy over plain loyalty, being ready when luck strikes, and finally quantifying and always evaluating where you are in life, according to the goals you set.
When he was choosing his major, he did not go into business studies like the rest of his family, he chose his passion; computer science. And when he no longer felt passionate about being part of VEON, which was the sixth-largest telecom network back then, he quit.
When his original business idea to build an online booking site changed to co-founding an internet company in 1996, he made sure he had the right team in place who stood by the company even when it changed its initial trajectory. The importance of the right team was also shown to him, when he was tasked with turning a then losing company, Wind, into a profitable one. Instead of just looking at management strategies, he looked at the team and figured that just by changing 20 team members in an 8500 person company, he could turn the company into a profitable one.
Moreover, he believed that loyalty and meritocracy were essential in any team, but should be rewarded differently. While he saw loyalty as essential to keeping the right team, loyalty on its own was not enough, it had to come with merit. Therefore, loyalty should be rewarded with professional development, while merit should be rewarded with higher rank.
He also saw that while luck is essential to success it is not enough, one has to be ready so that when opportunity strikes they can rise to the occasion. Bichara saw conscious "quantification" of where one is headed, as the most important part of being ready. It enables one to take the leap when presented with an opportunity.
On Taking the Leap
The internet pioneer was a big risk taker, albeit a calculated one. Khaled Bichara saw risks as an essential part of the journey to success, but stressed that they do not happen in a vacuum.
"You always have to take risks to improve and move forward, the only way you can take risks is by quantifying, by ensuring that this illusion of stability is not your biggest enemy, making you give up your full potential, whether it's your personal potential, your team's potential, your company's potential or your country's potential."

Khaled Bichara, Former CEO, ORASCOM DEVELOPMENT HOLDING
The Legacy Lives On
Bichara's legacy will continue to live on through his work, the dozens of companies he invested in, the initiatives he supported, the entrepreneurs he mentored, and the people he inspired. Through Accelero Capital and A15 he invested in, high potential companies such as PayMob, Mumm, Kijamii (now GP&K). As Chairman, he had a big hand in the region's first Dragon exit with fintech startup, TPAY.
As a Founding Board Member of Endeavor Egypt almost 11 years ago, he was one of the earliest supporters of entrepreneurship in Egypt. The Endeavor network has grown to encompass 52 entrepreneurs and 32 companies who have created thousands of jobs. He was also an Advisory Board Member at the Computer Science and Engineering department at the American University in Cairo.
In EL Gouna, he worked on developing the Red Sea town into a full-fledged city and a thriving creative and entrepreneurial hub through projects such as G*Space Gouna FC, and Gouna Film Festival.
Khaled Bichara impacted the lives of many and his legacy will continue to live on, not only through his work, but through those he inspired. Bichara leaves behind his wife, Marianne and two sons Sherif and Galal and hundreds of friends who will always remember his loving memory. May he Rest in Peace.
If you see something out of place or would like to contribute to this story, check out our Ethics and Policy section.