While ordering a cup of coffee in 2018, Fatma Khalifa found herself in an all-too familiar situation; she had left her wallet at home. She quickly called her brother Mohamed to come rescue her from the situation and pay the check. On the awkward ride home, the siblings kept thinking of all the different ways that this embarrassing encounter could've been avoided, inevitably realizing that without cash, many transactions in Egypt are simply not possible. They called up their childhood friend Omar Kamel, who admitted to facing the same issues and together the trio set to work.
Omar, Fatma, and Mohamed had recently moved back to Egypt from living in Europe and The United States, where cashless is king. "I was using everything from Venmo to Apple Pay, but I couldn't find a similar solution here in Egypt. All business lines and services still use some form of cash which doesn't help with social payments," Fatma recalled. The founders knew how important these apps were in their day-to-day interactions and the impact they had on their finances. With Venmo's unprecedented success in peer-to-peer transactions, the founders had a great use-case to benchmark.
The Rise of Fintech
The Egyptian Fintech landscape has taken huge leaps over the past few years, ultimately becoming one of the most attractive markets in the region. The ecosystem, spearheaded by the Central Bank of Egypt, has grown with Fintech, financial inclusion and financial literacy, no longer deemed as buzzwords. We've seen the launch of the country's first Fintech Hub and Fintech Sandbox as well as countless specialized accelerators, programs, government initiatives and VC funds. With a mobile penetration rate of over 102% and 28 million smartphone users, the emergence of mobile wallets and Fintech solutions has eased several pain-points in the economy. More importantly, they've given way for a drastic change to the mere 14% banked population in the country.
More recently, the global COVID-19 pandemic has seen demand exponentially increase for more seamless and secure solutions and it appears that in our lifetime the entire world will go cashless.
"In Egypt, people are still worried about buying things online or using credit or debit cards in general. While the current structure of regulatory requirements is quite complex, the Central Bank of Egypt is really helping us move forward. Our vision is to create true impact in our economy because financial inclusion is not a privilege anymore."

Omar Kamel, Chief Business Officer, Kiwe
With almost 60% of Egypt under 30 years old, the odds are in Kiwe's favor to capture the predominantly Millennial and Gen Z population. Both target segments have shown a hunger for change and are thus demanding new ways of financial access and services.
Launching Kiwe
After spending time learning the ins and outs of the financial ecosystem in Egypt, the team developed Kiwe, a mobile pocket. "We really thought about how to attract the youth population and make it easy for them to use money, not just add another wallet solution" Mohamed notes. The process is simple; first, users create their Kiwe and load it using a credit or debit card. That simple step unlocks transactions for the user to easily collect, send, request money to/from other people. More uniquely, users can also create groups and collect money from friends and family for social events, or even create money circles. Social engagement and interaction are all part of the attractiveness the team hopes to build. "We designed the app in a very user-friendly and fun way because money shouldn't be complex. With Kiwe, it's all about easy money," explained Fatma, Kiwe's CEO who leads design and strategy.
Their B2B service offers businesses, especially startups and new businesses, an easier, and cost-efficient payment method. Compared to the high fees and complex process of POS systems, Kiwe's offer increases overall ease and cashflow for businesses. More importantly, it reduces fraud and increases security levels as money enters bank accounts directly with a clear history statement. To do so, Kiwe ingeniously thought of partnering with a strong processing engine. But who?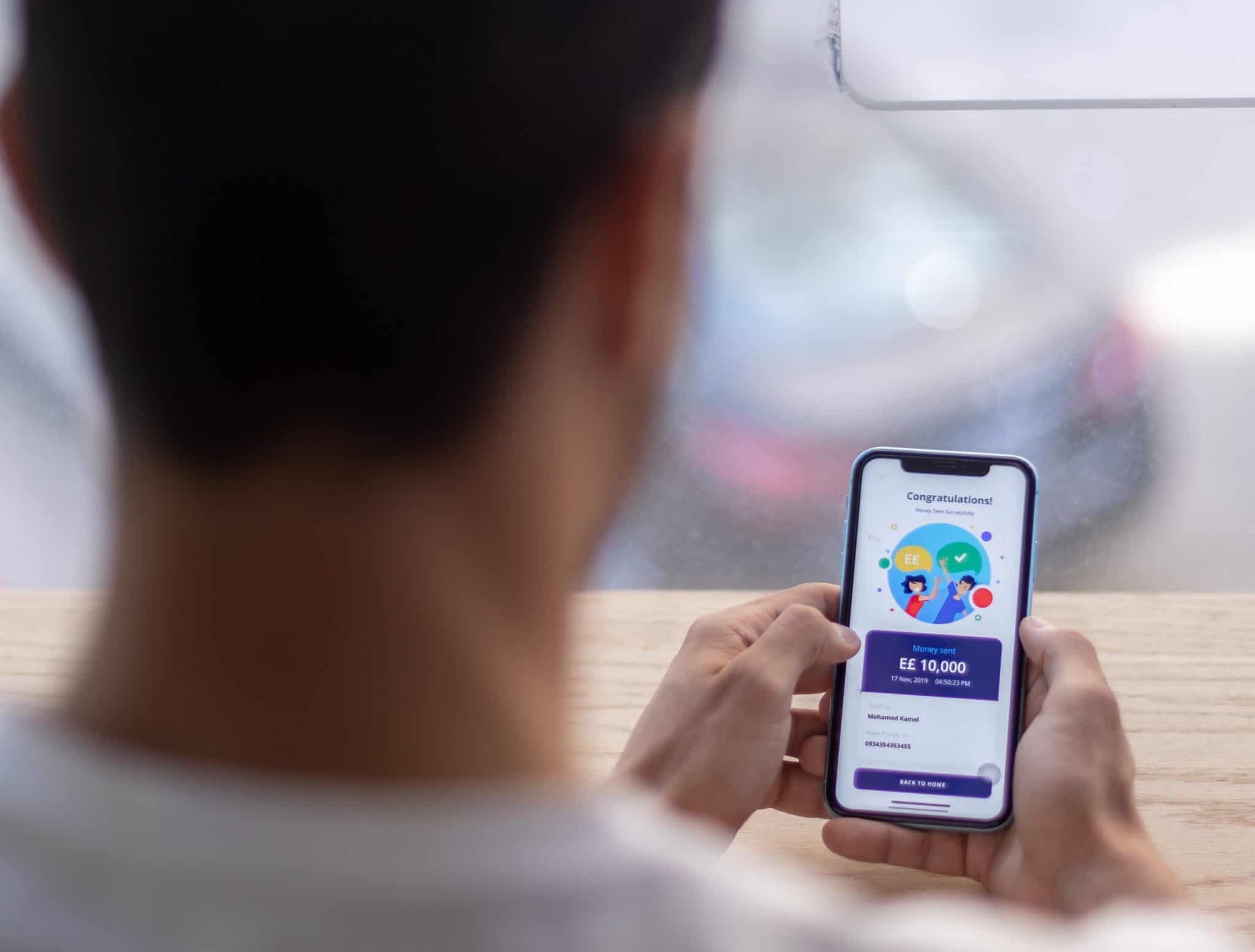 Building the Right Partnership
Like many Fintech solutions, the right partnerships are vital for the success of the company. At the beginning of their journey, Kiwe sat down with notable banks across the country, where they ended up crossing paths with Hany Soliman, one of Kiwe's early stage mentors. Soliman was mentoring Kiwe's team through the Egyptian market landscape, regulations, Fintech guidelines and available payment providers. "I was really impressed by their team from the beginning, especially their commitment and diverse backgrounds. One of the most engaged and accepting segments in Fintech are the youth and the founders being young and proactive makes them the best team to understand the market needs and requirements," Soliman recalled. Later in October 2019, Soliman moved to lead the expansion of PayTabs in Egypt and that's when the business partnership started. From there, Kiwe started their journey with PayTabs, one of the leading payments solution providers across MENA. A big step for the ambitious team, and definitely a stamp of approval in the Egyptian Fintech landscape.
"Many people come up with great ideas and end up falling in love with the idea, only to realize that it's not relevant to the needs in the market. Kiwe started the right way by genuinely studying the market, speaking to all the players and meeting with regulators. They didn't try to reinvent the wheel, but instead built a solid foundation and adopted global best practices to ensure the Egyptian market needs are met."

Hany Soliman, General Manager, PayTabs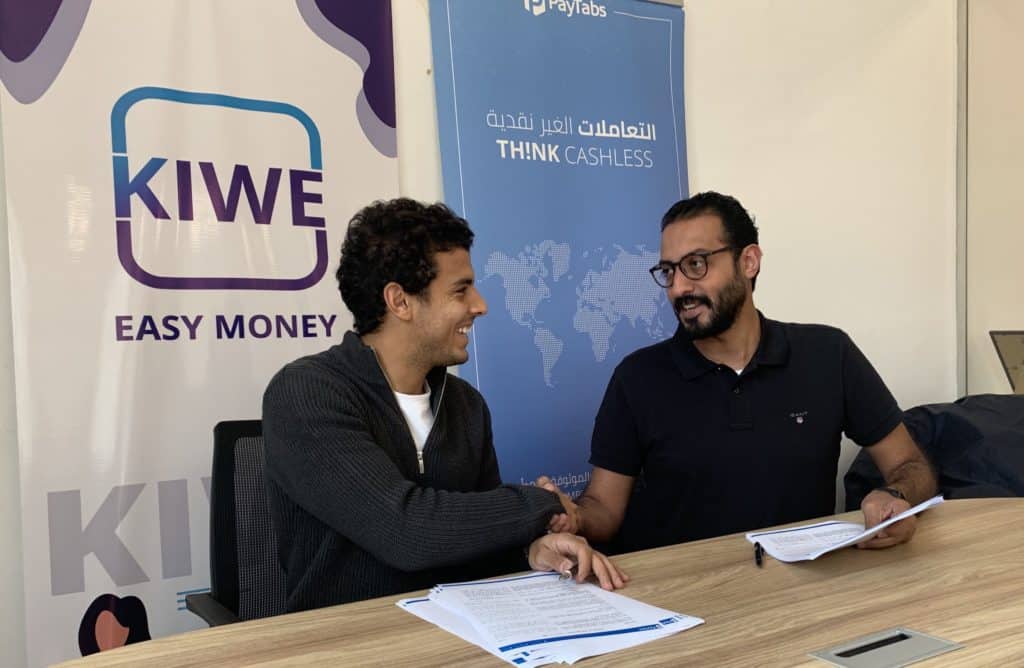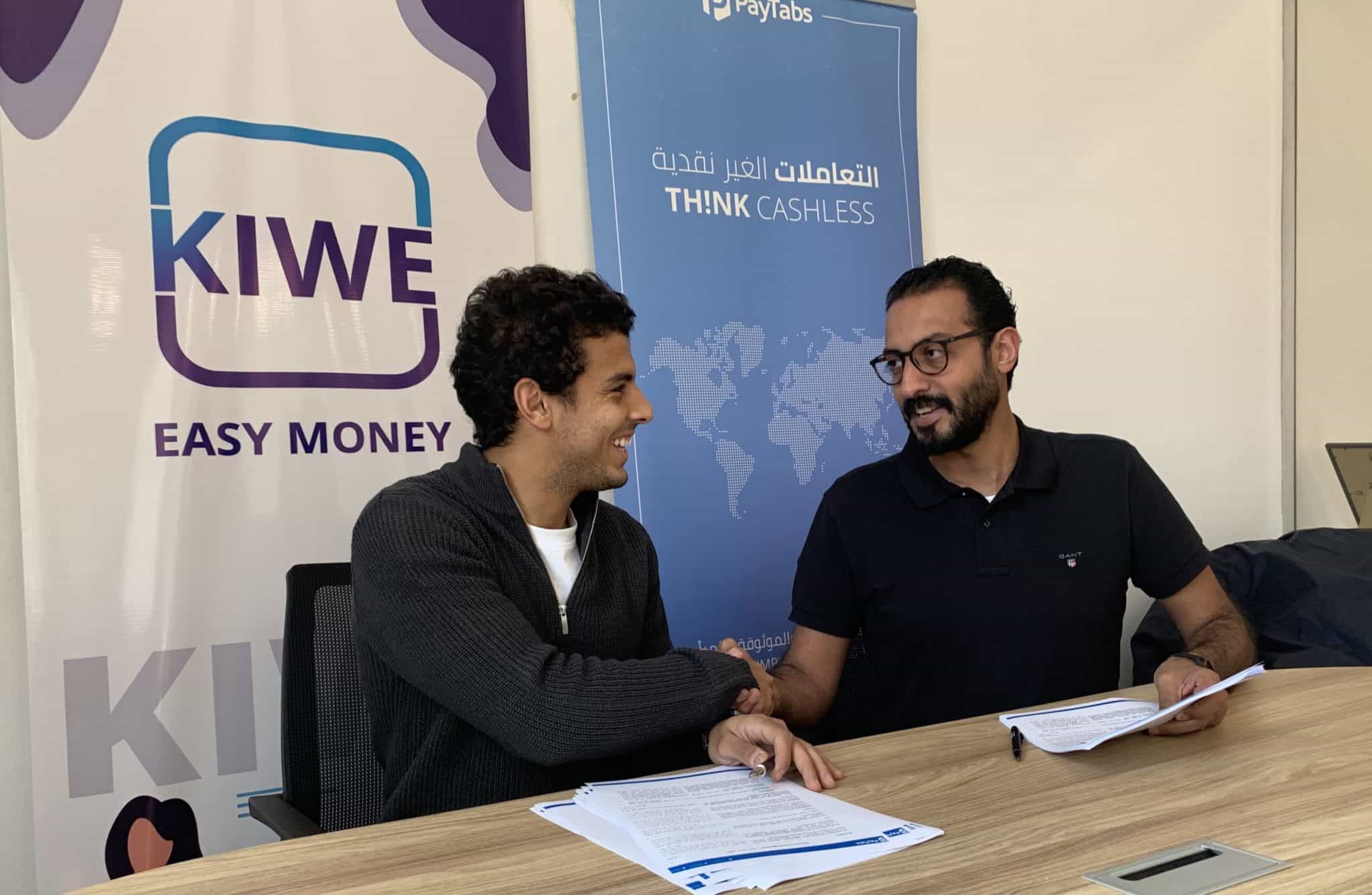 Recently, PayTabs partnered with EFG Hermes to create more relevant payment solutions that facilitate financial inclusion and greater convenience for millions of customers in Egypt. Through being the payment processing engine behind Kiwe, PayTabs hope to develop financial literacy amongst the majority-youth population and drive the digital economy in Egypt.
When addressing issues of security, Kiwe has been working with regulators in Egypt and PayTabs' team to ensure safety and security for all users. "Through such a stable infrastructure led by PayTabs, we make secure transactions our priority and have a description for every transaction so that we can flag any merchant or user who is not using the app in a diligent or complaint manner " added Mohamed Khalil, who leads the company's technical and regulatory arms.
Kiwe plans to add more features in order to provide integrated payments to the Egyptian community in a fun, safe, and efficient manner. Learn more about Kiwe and be the first to download their app www.kiweapp.com
If you see something out of place or would like to contribute to this story, check out our Ethics and Policy section.